PART IV: Analyzing your Sweepstakes Results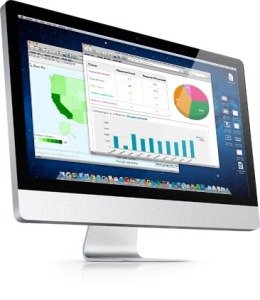 While your sweepstakes is running you can view the data that is being submitted to analyze your progress toward meeting the goals that you've set. Real-time reporting allows you to alter your marketing strategies in order to adjust the promotion of your sweepstakes mid-campaign to optimize performance.
At the conclusion of the sweepstakes your data can be viewed and used in numerous ways, including downloading your data to analyze in spreadsheet format or to import into other tools, including your Customer Relation Management software such as SalesForce and HighRise.
Campaign comparison reports
Your sweepstakes reports can provide insights into the campaign's performance in comparison to previously campaigns. View your most recent campaigns to see which attracted the most unique entrants as well as total entries submitted. This report is a simple, comparative view of how your campaign has fared in attracting entrants, helping you to understand how well the sweepstakes was promoted and how appealing your prize was to your audience.
Campaign overview reports
To determine the results of your sweepstakes the Campaign Report provides a snapshot of total entrants and the number of times each of your entry methods was completed, including any bonus entries that were available. You can also view your total entrants by geographic location or view entrant volume by date and cumulative entrant volume over the course of the campaign. These trend reports summarize the campaign's progress and results.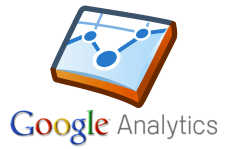 Advanced Google Analytics Tracking
Add your own Google Analytics tracking to entry forms to view the traffic sources that are sending users to your entry form. You can also get creative in your tracking and input event tracking for your entry form's bonus screen that allows you to view the traffic sources that are sending users to the entry form who complete the required portion.
---
Selecting & Promoting Sweepstakes Winners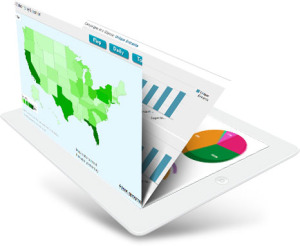 The fun part! With PromoSimple randomly selecting winners takes 1 click. Although this may seem like the final step of your sweepstakes, you're not quite done yet.
Congratulate your winners
Once you've contacted your winner and ensured that they've met the qualifications to be eligible to win, you can update your entry form and sweepstakes landing page to congratulate them. Be sure that your official rules include a release by the entrant that allows you to make mention of them. Most sweepstakes administrators will use the winner's name and location in the format of 'Congratulations John D. from Sometown, California!' so that it is personal without sharing too much information about the person.
Keep gathering contact information
In addition to a short congratulations message you should update the page being used for your sweepstakes to promote another area of your business. Users will still probably make it onto that page from links that you or others have shared while promoting the sweepstakes. Including an email sign up area or buttons to follow you on social media allows these users to take an action that will keep them in the loop for when you launch your next sweepstakes.
Promote your winner
Even when they are not chosen as the winner of a promotion, users like to know that someone is out there enjoying the prize. If the winner is willing, ask them to send you a picture of them with the prize. This can also increase your credibility and the likeliness that users will enter your sweepstakes in the future. Send out an email to all of your entrants and post a congratulations message to your social media accounts.
Get more stuff like this in your inbox!
Marketing and design tips that will supercharge your sweepstakes.