Module 1: Premier Training guide on Google My Business 4.0: A Resource for Marketers! (Value – $1600)
This guide will walk you through all the premium information on GMB statistics, facts, figures, and trends. These are based on extensive research and advice from the best marketers in the industry.
Written by professionals, here is what we are going to provide in this massive info-packed premier training guide: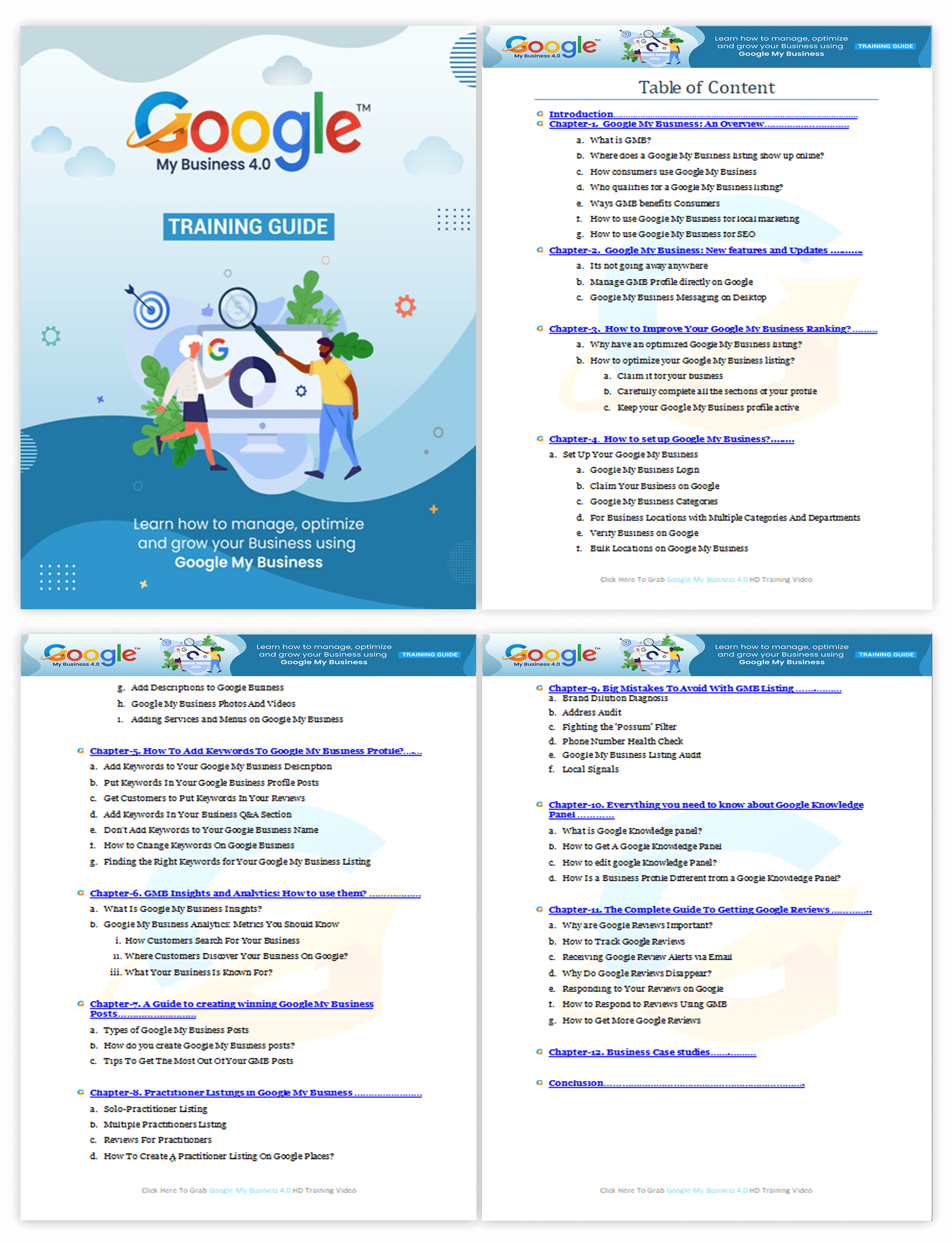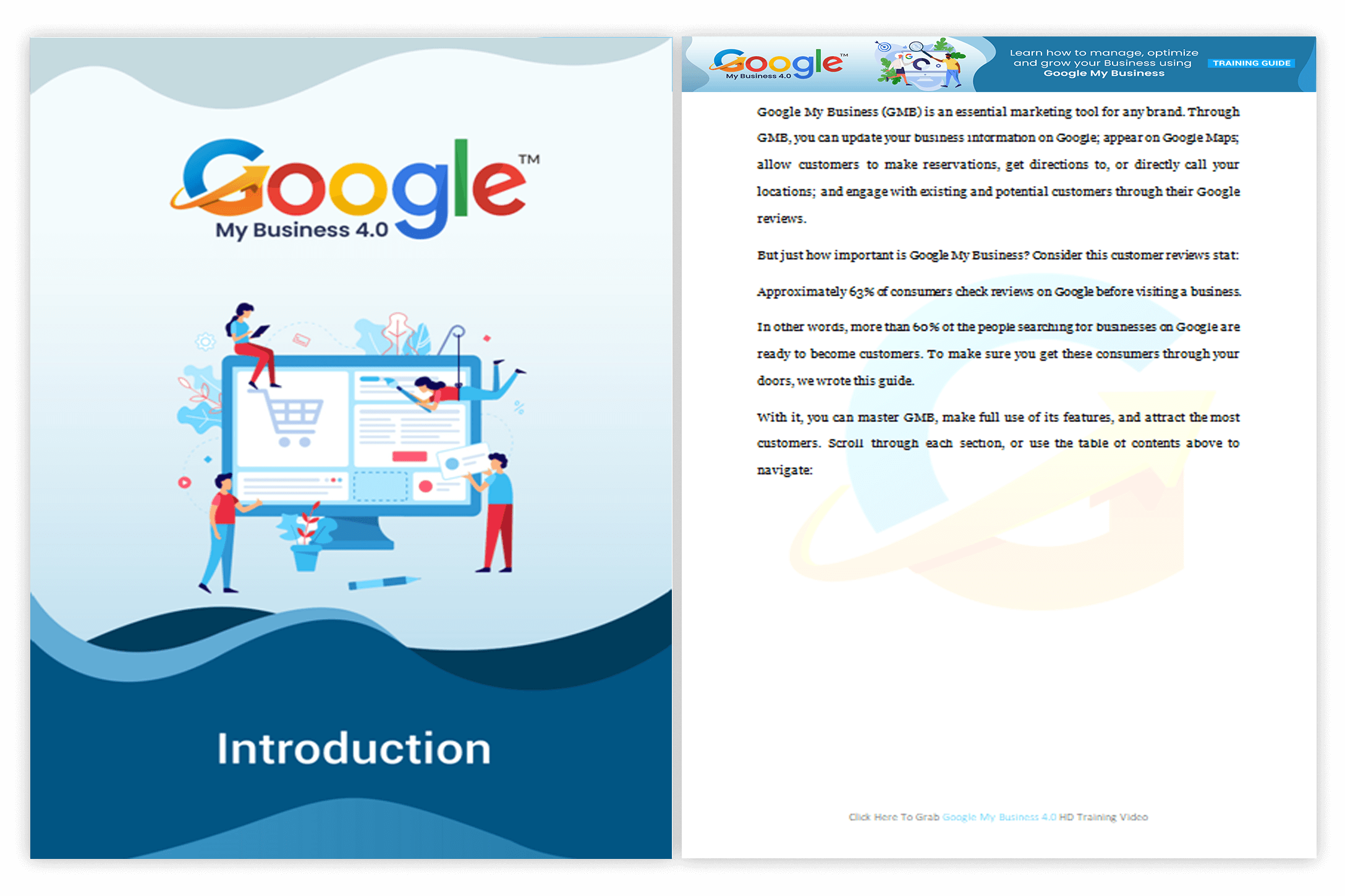 Module 2: Well designed Sales Page copy (Value – $900)
This professional sales page copy can get huge sales rolling in as part of your front-end sales drive.
Module 3: Customer Sales Video (Value – $620)
We are providing two types of videos with this package.
Updated Doodle Style Video
Engaging White-Board Video
Both will help you to drive traffic and improve your sales conversions. That is the reason we are giving you these videos as a part of the front-end offer to boost your sales to the next level.
Module 4: Professionally designed Graphics (Value – $253)
We will provide you with complete set of professionally designed graphics for selling the product. It will include necessary artwork to sell the product and make it more convincing; you'll be able to edit these graphics at your own convenience. Hence, we will provide the images in both PSD format and PNG format.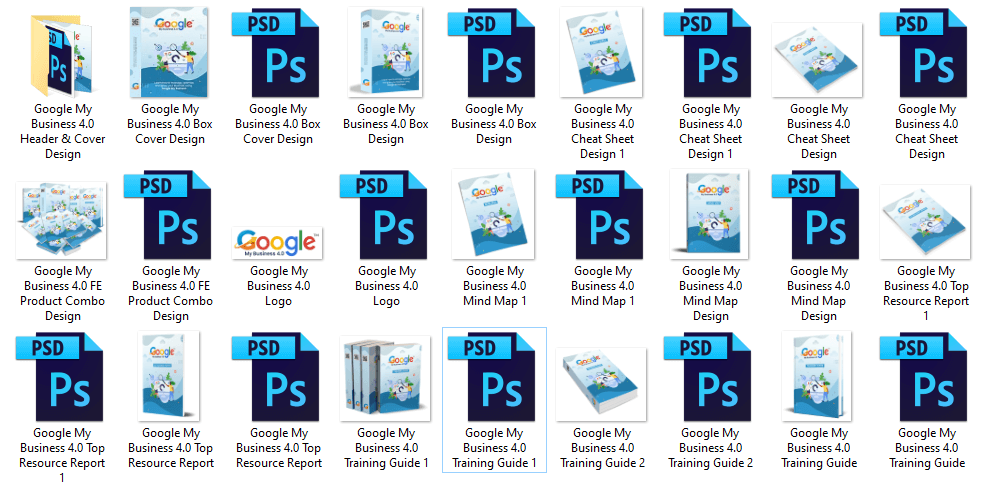 Module 5: Animated Banners (Value – $243)
Why create banners yourself when our team is working hard to make it easy for you. Yes, we are also providing you with superbly designed animated banners that will drive traffic and convert sales instantly.
Module 6: Professionally created expert Email Templates (Value – $36)
In this module, we are providing you with professionally written email swipes that will substantially leverage your sales and earnings. You can always choose any one of them, pick a subject line and send it to persuade further.
Module 7: Professional Minisite (Value – $89)
What more can you ask for…and we have already done that for you. Yes, we have professionally designed the Sales Pages for you to just use them for your sales funnel. You do not have to invest your time and energy in hiring professionals or writing on your own. These templates are ready to use to improvise your sales.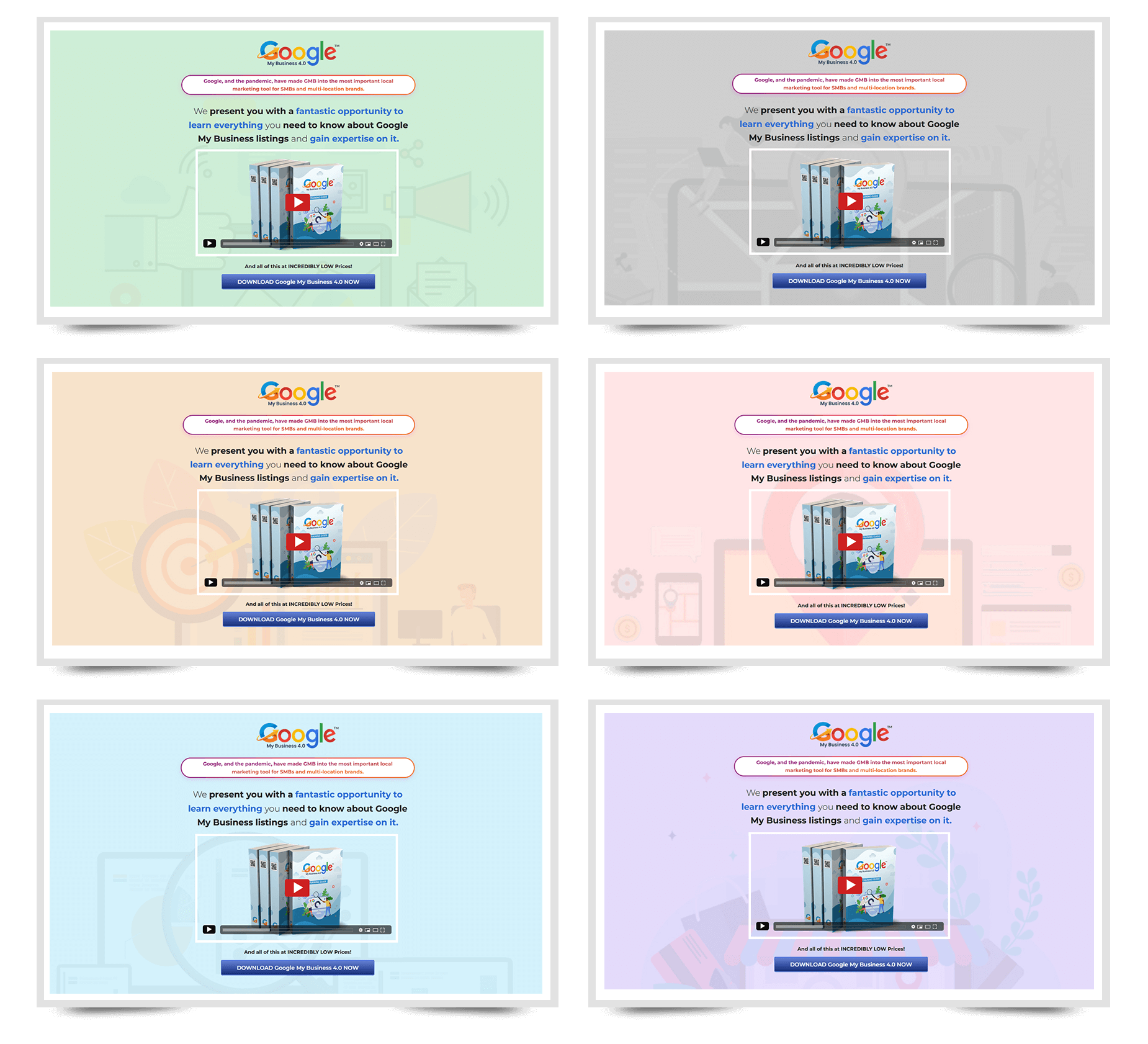 Module 8: Legal Pages (Value – $89)
In this module, we are providing you with 4 legal pages namely Anti-Spam policy, Earning Disclaimer, Privacy Policy terms and Conditions. You can edit or modify it based on your company's privacy policies and legal terms.
Module 9: Social Media Graphics (Value – $60)
We are also providing a set of High-Quality graphics which can be uploaded on various social media platform like Instagram, Facebook, Twitter, Pinterest and YouTube. These would be helpful and can be used as banners, post images, etc. which will be useful in marketing your product on these platforms and save you a lot of bucks and time.
These come along with PSD formats so that you can edit them as per your own choice and convenience.
Module 10: PDF Graphics (Value – $60)
In this module, we are offering editable graphics for every topic which is covered in this course i.e. the Training Guide. With the power of these High-Quality graphics, you can lure more customers and show the potential of this product. These come along with PSD formats so that you can edit them as per your own choice and convenience.
Fast Action Bonus 1: Cheat Sheet (Value – $20)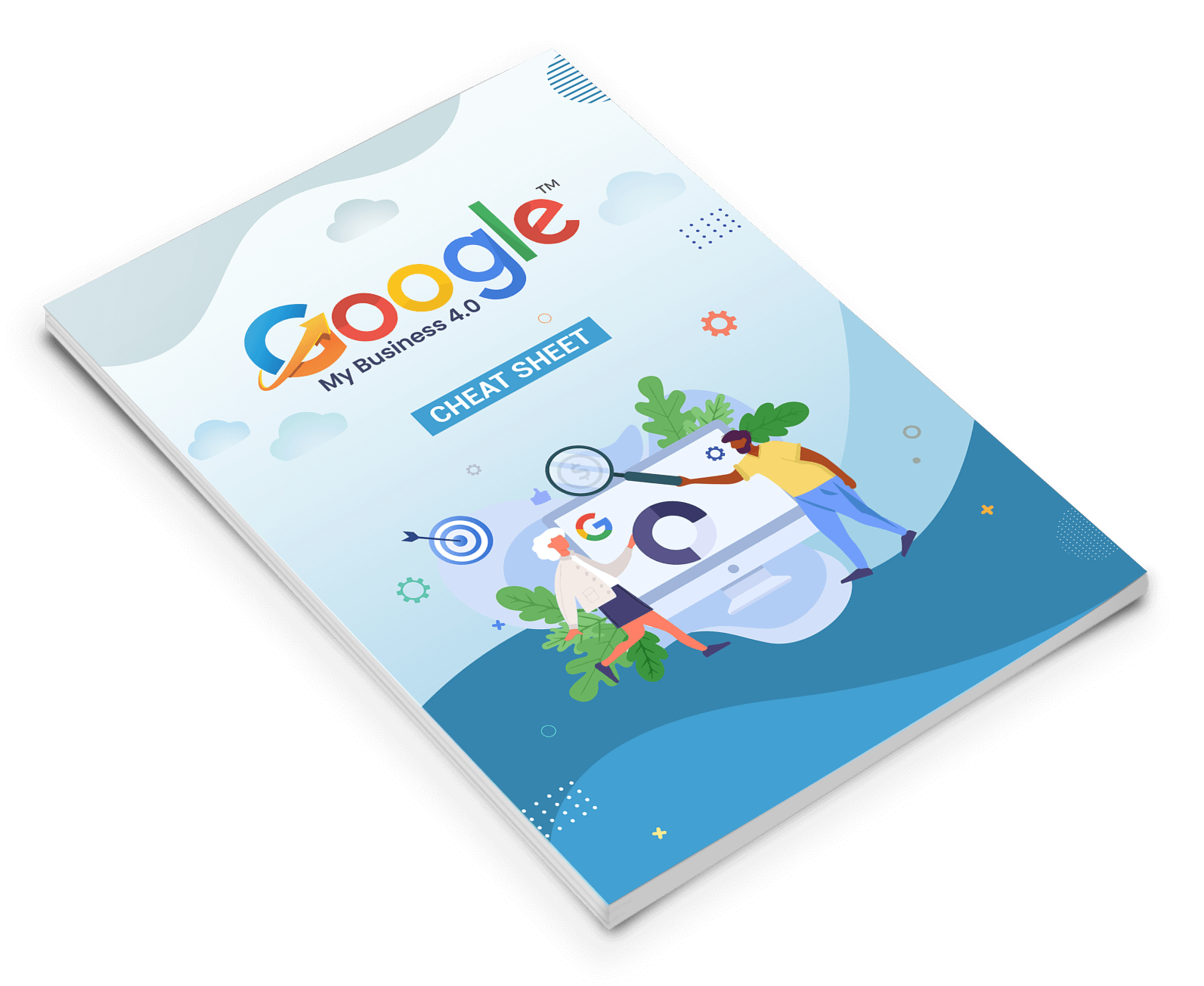 This cheat sheet is a practical tool that will guide your customers with easy-to-follow steps of the whole training. Each aspect of training is broken down into easy and executable steps that will help customers master the process and keep the entire training at their fingertips. It makes the entire package more lucrative.
Fast Action Bonus 2: Mind Map (Value – $10)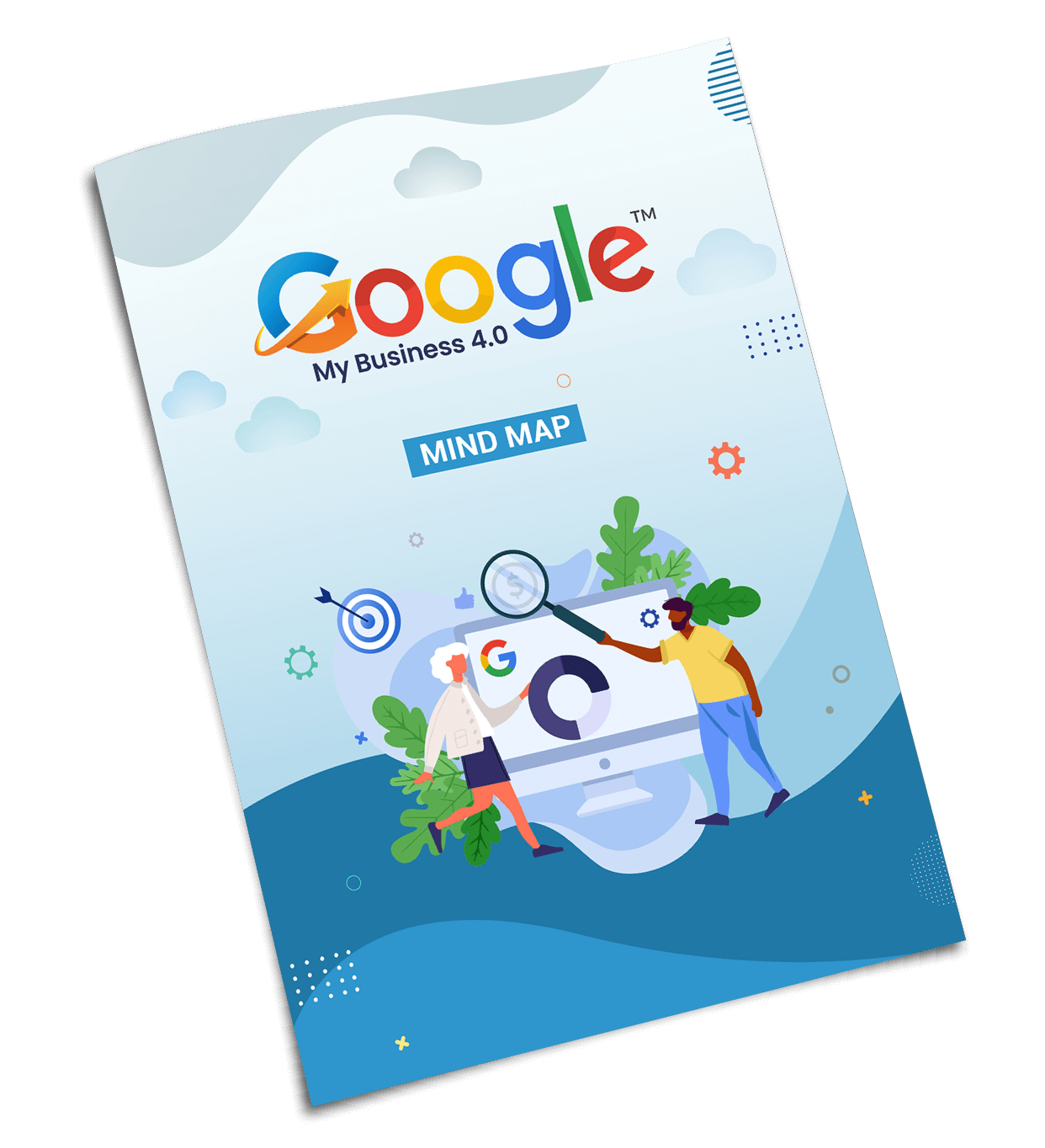 Mind Maps will be a broad outline of the entire training program. With this handy tool, the customers will have a comprehensive understanding of the complete training and they will absorb the contents easily.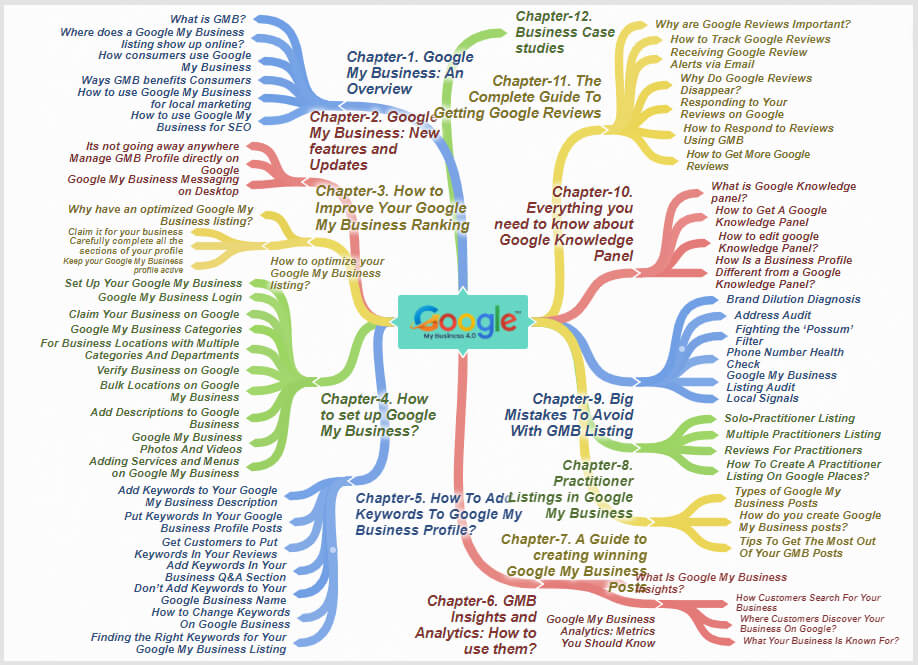 Fast Action Bonus 3: Top Resources Report (Value – $20)
This is a comprehensive Research Report on Google Earnings – Practices and Strategies. It includes: Videos, Tools, Training courses, Forums, Affiliate programs, Infographics, Facts, and Case studies.