[vc_row][vc_column][vc_column_text]
About PromoSimple
PromoSimple was launched in 2011 to provide marketers of all business types, from bloggers and small businesses to brands and agencies, with the ability to easily create professional-grade, online promotions. We are focused on empowering businesses with the ability to grow and engage their audiences through giveaways, sweepstakes and contests while removing reliance upon development and design resources.
PromoSimple offers the most flexible options for creating custom promotions with multi-channel hosting capabilities, including embedding in websites and blogs or within Facebook pages. The easy-to-use tools allow anyone the ability to enable advanced features like Refer A Friend sweepstakes and Email Service Provider integrations. If you can point and click, you can create unique, branded entry form designs.
---
Shannon Bloomquist, Owner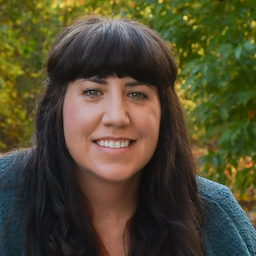 Shannon purchased PromoSimple in the fall of 2020, right in the middle of a global pandemic, but also during a time when marketers were focusing on reaching more consumers online–a goal that aligns perfectly with PromoSimple's mission of providing a unique, engaging way to stay connected to current customers and expand upon those invaluable relationships to reach new ones, too. She focuses on product development and operations. Prior to PromoSimple, Shannon has worn many hats–she's been a librarian, a teacher, a writer for a video game company, and has worked for several nonprofits over the years. She holds masters degrees in education and library science and lives in Indianapolis, IN. She loves to hike, backpack, kayak, read, listen to audiobooks, and spend as much time as possible with her family.


---
What they're saying about PromoSimple

"With third-party tools such as PromoSimple.com, social media contests and giveaways are a smart and simple way to expand any organization's online presence."

"After trying out PromoSimple, I have to tell you I'm in love! The first thing that caught my eye about PromoSimple was how easy it was use and how fantastic the forms look…"

"…it really only takes a few minutes to create your campaign … in achieving broader brand awareness for my new book, my contest has already been a success for the small amount of time and money invested."

"PromoSimple makes it easier to track entries, will randomly select a winner, and by collecting an email address from everyone will make it easier to contact the winner."

The Contest Tool You Should be Using to Promote your Book
"it's the easiest integration with a newsletter list I've ever used. The other reason – I saw almost twice as much interaction. Each person DID MORE in the tool than I've seen with [competitors]. That's pretty amazing."

"[PromoSimple] has the most flexible and customizable widget, the best reporting and analytics, and my readers have said it is the easiest to enter and complete entries."
"What differentiates PromoSimple from the previous company that I used, is their quick and efficient client service … For bloggers, webmasters or companies looking to run their own contests, I would definitely recommend PromoSimple!."

"If you are a blogger or a company I highly recommend checking out all of what Promosimple has to offer. … In short- their customer service and products are beyond what I have expected!"
---
Do you have a question or press inquiry? Contact Us!
[/vc_column_text][/vc_column][/vc_row]