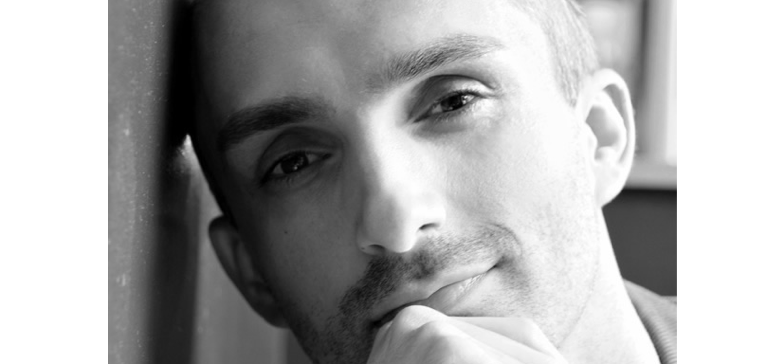 Like most, Boris began his business because of a problem that needed to be solved. His whole life, he suffered from very dry skin and eczema. However, few of the products that were available for use satisfied his rigorous requirements for pure, safe and cruelty-free ingredients. He needed an all-natural range of skincare products that could alleviate dryness and quench his skin's constant thirst. And so, he created MuLondon.

MuLondon offers a range of skincare products that are free from preservatives, GM ingredients, artificial colors, fragrances and mineral oils. Instead, they're full of great things like organic shea butter, cold-pressed jojoba oil, precious herbal extracts and essential oils. This makes them safe for those with even the most sensitive skin types.
Though Boris says he has a lot of loyal customers from the US, England and Canada, their products are sold all over, from Japan and Russia to Norway and Palestine. In fact, MuLondon offers fast, affordable shipping to any country in the world.
A Blog's Function in a Business
Boris' business grew out of passion for natural skincare, green living and organic foods and products. And while he makes a living by selling MuLondon products, he's also able to write about topics he's passionate about over on his blog.
As Boris says:
In addition to being an outlet for my thoughts, the blog is a great place to connect to MuLondon customers and share unique and new content with my readers.
The blog provides a great way for customers and fans of MuLondon to connect directly and personally with Boris. And in addition to helping market his products, his blog posts also help to educate an audience with common passions and aspirations.
The Most Cost-Effective Marketing Tool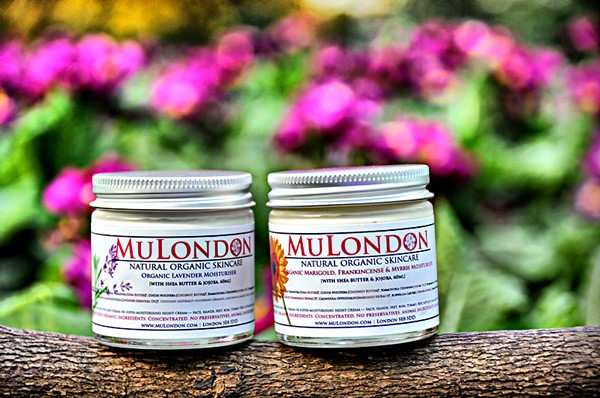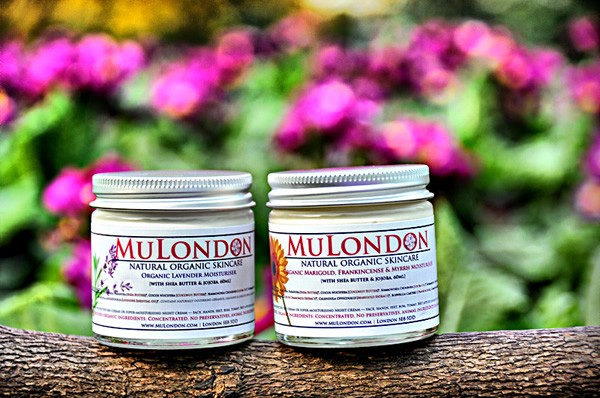 Boris started running giveaways very early on in the game. He realized quickly that they were going to be the most cost-effective way to generate excitement and spread the word about his new products. He found that even with a small budget to work with, he could do some serious marketing with the help of giveaways.
Giveaways are easy to organize, and are fun for people to enter! They are a great way for people interested in MuLondon products to test some of our moisturizers or cleansers. It's a win-win situation, as MuLondon gets that all-important social media buzz, and our customers get to test our award-winning skincare products. Giveaways help us grow organically – which is what every business loves.
Luckily for Boris, giveaways help attract customers to him in a couple of different ways. Apart from the usual hype that's generated when there's a prize to be won, Boris has the ability to give away his own products. So when people do win his prizes, they are able to try his award-winning skincare products. And his hope, as a businessman, is that those winners will love the products they're trying and become paying customers down the road.
Boris also loves running giveaways because they can provide him with valuable feedback. So not only does giving away MuLondon products get potential winners excited; it also gives Boris a chance to hear how his products are being received.
Getting Social
In talking to a variety of PromoSimple customers, we've found that people who run giveaways have many different opinions about which social media channel is the most valuable when it comes to growing a business. When faced with the decision, Boris said that he couldn't actually choose a favorite.
I find each and every social media channel valuable and unique when it comes to connecting with MuLondon customers, and people interested in organic skincare. Twitter is perfect for succinct, quick-fire communication. Pinterest is a great visual board of products and themes. Facebook allows for threaded discussions, comments and sharing. Instagram is one of my favorites – I love looking at vegan cakes, cute cats and other people's adventures from around the world. […] I love how easy PromoSimple makes it to connect to a number of different social media channels, allowing for even more engagement.
Boris also sends out a monthly newsletter to his loyal subscribers. He says that the newsletter is an excellent way to announce the debut of new products, talk about special offers and, of course, shout about the latest giveaways.
MuLondon and PromoSimple
Recently, PromoSimple had the pleasure of teaming up with MuLondon to run a giveaway. Together, we are giving away a MuLondon Organic Rose Skincare set. We had the privilege of trying some of the products out for ourselves and they are quite extraordinary. Beyond the variety of unique scents, the MuLondon are best in class when it comes to moisturizing and repairing skin.
And in terms of what Boris thinks of PromoSimple?
Running MuLondon organic skincare product giveaways with PromoSimple has been a joy. Not only has it helped grow our audience and spread the word about MuLondon, but every interaction we've had with PromoSimple has been wonderful. They read and respond to feedback, are super-helpful and they care!
[promosimple id="5367″]