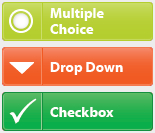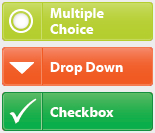 Many giveaways contain very straightforward entry options such as 'Liking' a Facebook page or subscribing to an RSS feed, which is a great way for your entrants to stay in touch with you over time. PromoSimple also offers additional entry types which are available for all giveaways including the ability to add checkboxes, dropdown menus and multiple choice radio buttons. These entry options allow you to gather feedback from your entrants and further engage them.
Quizzes
Adding a quiz question is a perfect way to help your entrants engage with your sponsor's brand or your own website by answering a simple question to ensure that they've taken the time to learn about the brand or prize. In the example here the entrant must visit the sponsor's website and learn about the product in order to complete this entry. This helps you ensure that entrants are interacting with the sponsoring brand and should result in better brand awareness for your sponsor, making your giveaway a success. Any entrants who select the wrong answer can be disqualified.

Polls
Polls are a quick and easy way to gain information from and about your entrants. The example here lets your users help guide you in choosing prizes and sponsors for your future giveaways. By listening to the entrants you're likely to have higher response and participation rates in the future by gearing your promotions toward their interests.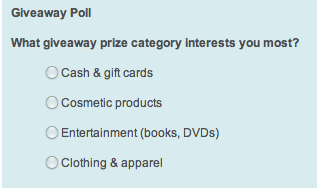 Surveys
When adding surveys you can utilize all of the entry types to gather information from your entrants in a format that you can easily understand. A survey like the one below helps you gather information from entrants that allows you to better promote your giveaways in the future. These entry types include easy to understand reporting that helps you quickly identify trends and responses without needing to export and manipulate your data.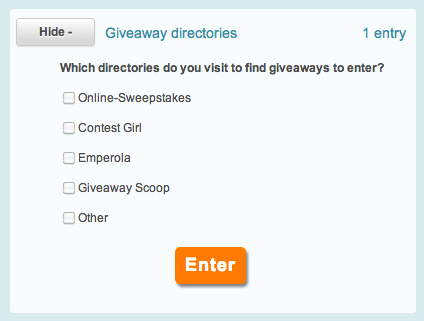 Reports
There are innumerable options for adding quizzes, polls and surveys into your giveaways. Each of these entry options includes charts that make it simple to deduce trends and interpret the results of your giveaway questions without the need to export, review and manipulate your data. A sample report from a dropdown menu question is below.

More information about multiple choice questions in giveaway forms.
More information about dropdown menus in giveaway forms.
More information about checkbox entry types in giveaway forms.