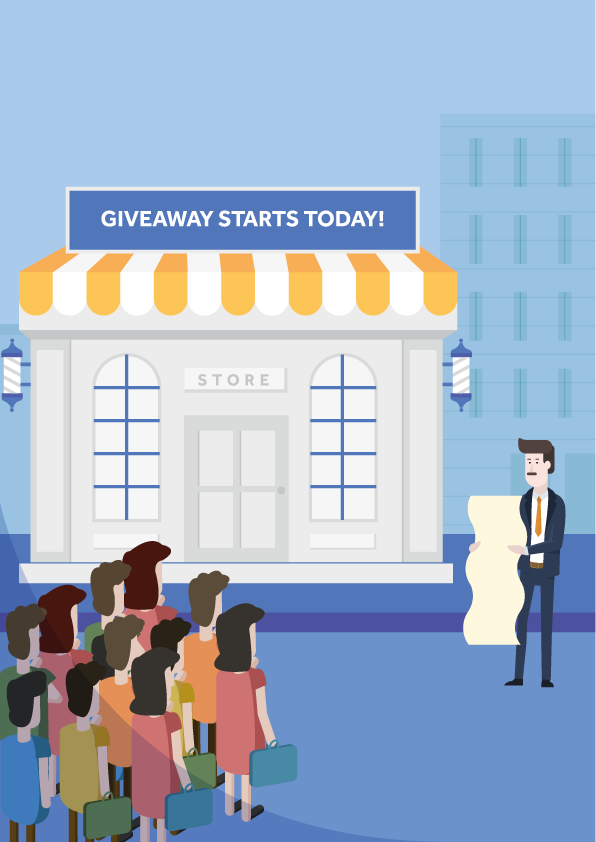 The contest represents one of the marketing techniques businesses can use to promote their brand, products or services, and ultimately attract new customers. You ask people to share original content, whether it is a photo, video, audio, or text, and in return offer them a prize that appeals and caters to everyone you are trying to connect with.

Even though it all seems like fun and games, organizing such an event is far from it – legally speaking. There are complex rules and regulations one needs to comply with in order to conduct a legal promotional campaign. Otherwise, the company can face serious financial and other repercussions.
No Purchase Necessary
– important small print
When these types of giveaways are organized for marketing purposes, companies are required to familiarize themselves with the rules and regulations behind organizing such promotional campaigns. The No Purchase Necessary term actually means that it is illegal for a company or brand to ask its clients to buy their products to enter a giveaway competition.
All giveaway campaigns are governed by the U.S. laws and regulations and many states have individual considerations when it comes to regulating promotional campaigns. The government entities that oversee these activities and make sure that laws are not breached are the Federal Trade Commision, the Federal Communications Commision, and the United States Postal Service.
Setting clear, comprehensive contest rules is crucial because they forbid both the participants and organizers to violate the laws. No Purchase Necessary rule is an example of the best practices when it comes to abiding by federal laws against online gambling and preventing business from obtaining instant financial profits, and it should be included in the Official Rules of every giveaway campaign you organize.
Be clear and straightforward with your giveaway rules
It is absolutely vital for every brand to state all the rules of their contest and giveaway campaign to continue to operate within the legal framework and avoid any legal issues. Also, confusion will be avoided and content will be managed more easily.
Drafting a list of all contest rules is challenging due to a multitude of details that need to be included in the document. Considering, PromoSimple has composed a Contest Rules template for you to implement into your next campaign (with slight modifications in accordance with the specifics of your giveaway).
You can download the PDF document below:
promosimple-contest-rules-template.pdf
IMPORTANT: PromoSimple is not a legal adviser. You must obtain legal guidance from an experienced and licensed attorney in your state to address the specifics of your contest before conducting your promotional campaign.