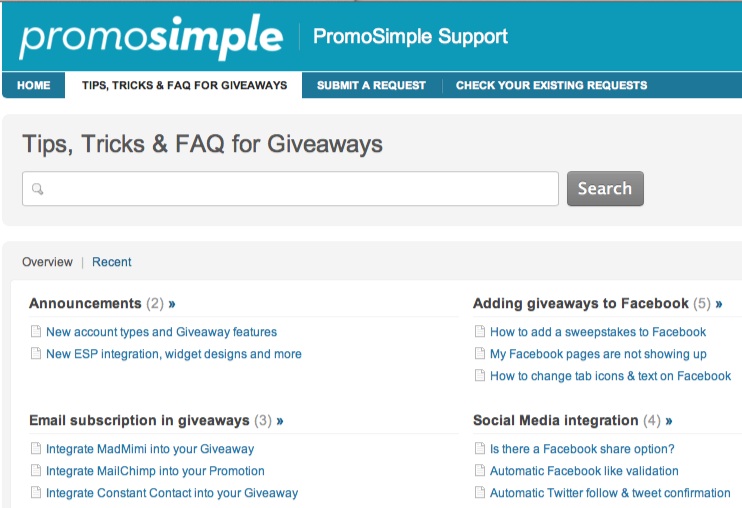 We've launched a new support portal for all of your questions, comments and feedback! This website is designed to provide quick and easy access to the commonly asked questions about using the PromoSimple giveaways and sweepstakes platform. You can browse through the FAQ or search for specific topics in the various forums.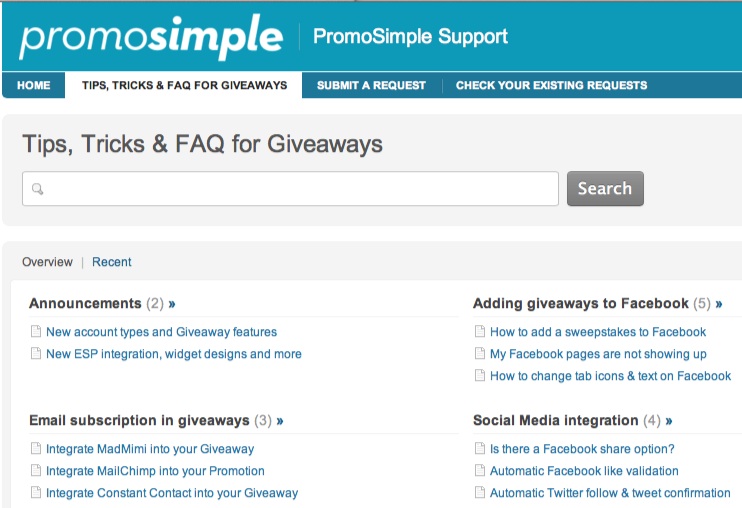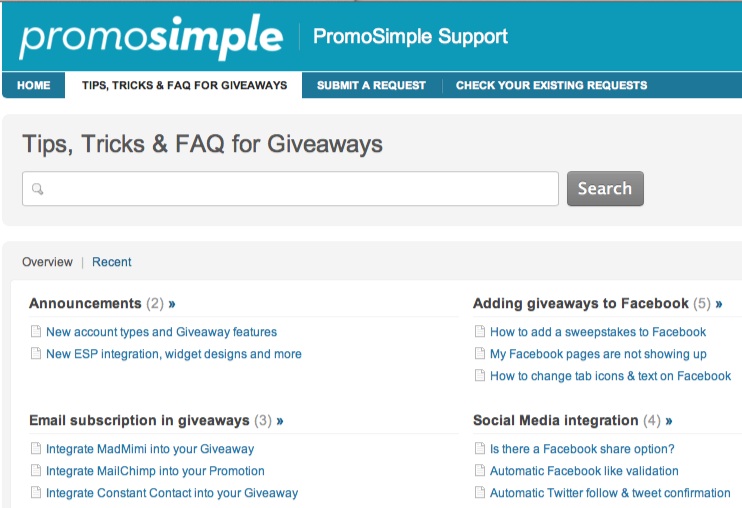 Submitting questions
You can submit a new question or comment by clicking on the 'Submit a Request' link at the top of the page. This is also available using the Support tab on the left side of the page on our blog or Giveaways Directory. All questions are answered as quickly as possible but please do be patient with our small team!
After you've submitted a question you can always log back into the system to check on any outstanding requests that you have submitted by clicking on 'Check your existing requests'.
Open forum questions & ideas
Do you have an idea for a new feature that you'd like to see on the PromoSimple platform? Do you think your question may be a common question that others would benefit from seeing? You can submit open queries to the Questions Forum or add your ideas for new features in the Product Suggestions forum.