The Adventure Begins
Hi there! I'm Shannon, the new owner of PromoSimple. I'm also:
a grateful member of a large extended family that includes a supportive husband and a daughter who lights up my life
an avid reader
a late night writer
a coffee addict
a great believer in the restorative power of a good hike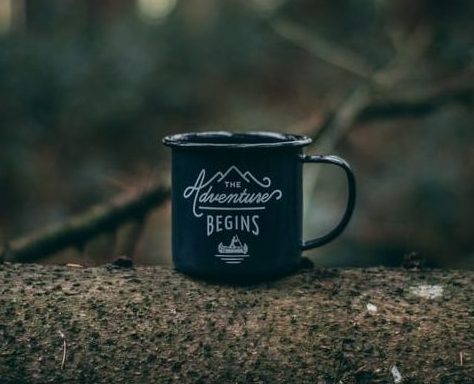 If you had asked me this past summer whether would be purchasing a company in 2020, that question would have felt like it came out of the blue. I'm a liberal arts person—a writer, teacher, and librarian by trade. While I am technologically savvy, I'm most certainly not a software developer, nor have I ever owned a business before. And yet, here I am, providing customer support, marketing PromoSimple, and working with an awesome developer when I need someone with programming skillz (thanks, Ivan)!
How did I get here?
Things changed in my life as they have for so many others during the COVID-19 pandemic, and I realized I needed to find a way to work from home. I was grateful to find the ROBS funding option, through which retirement savings may be used to purchase an existing business or fund a new one. It's risky and not for everyone, but I went for it, and I'm glad I did.
In the beginning, I looked at purchasing so many different SaaS businesses. One example is a backlinking business I passed over because, after much research, it seemed to be more about tricking search engines than connecting with people. That just doesn't inspire me.
What made PromoSimple's mission such a great fit?
PromoSimple empowers businesses to connect with customers and reach new audiences by creating giveaways and contests without needing to hire development and design resources. This is above board, transparent, and useful. People find their way here because the content and services are relevant to them, not because they were hoodwinked into clicking on something and then disappointed by a bait and switch. I'm thankful that I found a business that fits all of the criteria I was looking for and that it is poised to grow it over time. I feel so excited to share this awesome tool with people far and wide, and I realize that there are so many choices out there for marketers who are looking for ways to make connections—both with current customers and customers-to-be.
Seth Godin's ideas have been influencing marketers since the 90's, but he knows how to keep it relevant. His work remains a breath of fresh air and encompasses my (and so many other people's) core beliefs about connecting with consumers. Marketing is a privilege, not a right, so sharing your brand and your story with consumers should be relevant to them, personal for you, and—most importantly—done with their permission.
The beautiful thing about PromoSimple is that no one is entered into a contest without his or her permission, nor can a contest require any type of purchase to enter. Entry is a choice, then–and by choosing to enter, each entrant initiates a connection with your business. This allows you to initiate a connection with your brand–the essence of who you are and the story of all that you offer. Permission granted!
How can this mission help your business thrive?
Like Godin, I believe there is a huge difference between marketing with respect and just plain interrupting a person's day. Building contests with PromoSimple is one way to use permission marketing to grow your business, and I'll cover that more in my next post. For now, I just wanted to introduce myself, inform you of the change in ownership, and tell you how excited I am to help business owners connect with consumers with their permission in a respectful, relatable, and highly personal way. 
Until next time, keep it simple, real, and relevant . . . and nice to meet you! Thanks for reading.