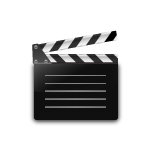 Contest details
"Belfast" is unquestionably Kenneth Branagh's most personal film to date, but it's also sure to have universal resonance. It depicts a violent, tumultuous time in Northern Ireland, but it does so through the innocent, exuberant eyes of a nine-year-old boy. And it's shot in gentle black-and-white, with sporadic bursts of glorious color.
In recalling his youthful days in an insular neighborhood in the titular city, Branagh has made a film that's both intimate and ambitious—his "Roma," if you'll forgive the inevitable comparison to Alfonso Cuarón's recent masterpiece. That's quite a balancing act the writer/director attempts to pull off, and for the most part, he succeeds. It's hard not to be charmed by this love letter to a pivotal place and time in his childhood, and to the people who helped shape him into the singular cultural force he'd become. Long before the dedication that plays in front of the closing credits—"For the ones who stayed. For the ones who left. And for all the ones who were lost."—we can feel Branagh's wistful heart on his sleeve.
And yet, because we're witnessing the events of the summer of 1969 from the perspective of a sweet child named Buddy—Branagh's stand-in, played by the irrepressibly winsome Jude Hill—there can be an oversimplification of the upheaval at work, as well as an emotional distancing in the way the film is shot. We see and hear things the way Buddy does: in snippets and whispers, through open windows and cracked doors, down narrow hallways and across the cramped living room, where "Star Trek" always seems to be on the TV. (Haris Zambarloukos, who has shot several of Branagh's films including "Cinderella" and "Murder on the Orient Express," provides the evocative, black-and-white cinematography.) When a Protestant mob charges down his block as he's playing make-believe in the middle of the street, trying to root out the neighboring Catholic families, the trash can lid he'd been using as a toy shield suddenly becomes a vital piece of protection against flying rocks.
This is the constant push-pull that serves as a through-line in "Belfast." It's a film that frequently feels at odds with itself, resulting in equal amounts of poignancy and frustration. Ultimately, though, the sincerity on display wins you over. You'd have to be made of stone otherwise, especially in the simple, quiet moments when Buddy learns valuable life lessons to the strains of Van Morrison. (Yes, the words feel cheesy as I'm typing them, but gosh darn it, that kid is adorable.) It's a lovely touch that the girl Buddy has a crush on—a pig-tailed blonde who happens to be Catholic—also happens to be the smartest student in class, and the way he woos her inspires fond laughter.
Encanto 2021 Online Subtitrat in Română
House of Gucci 2021 Online Subtitrat in Română
Resident Evil: Welcome to Raccoon City 2021 Online Subtitrat in Română
Ghostbusters: Afterlife 2021 Online Subtitrat in Română
Given Branagh's longtime stature as an actor, it's no surprise that he's drawn warm, authentic performances from his top-tier, perfectly chosen cast. Within this modest, working-class, Protestant setting, Buddy views his parents as movie-star glamorous—larger-than-life as the actors in the pictures he yearns to see each weekend at the local movie house. Known to him (and to us) only as Ma and Pa, his mother (Caitriona Balfe) is elegant and feisty, while his father (Jamie Dornan) is charismatic and kindhearted. Judi Dench and Ciaran Hinds have an effortless chemistry as his grandparents, teasing each other mercilessly from a place of deep love and affection and a lifetime of commitment—to each other, to this place. The scene in which they transition breezily from giving each other a hard time to dancing in the living room, Pop serenading Granny in her ear as he holds her close, is perhaps the film's highlight.
It's a brief respite from the growing danger that's surrounding them, disrupting the feeling of camaraderie that's connected families on this block for decades, regardless of their religious or political beliefs. Buddy struggles to understand The Troubles, as they'd come to be known, and entreats the grown-ups he trusts to enlighten him. These exchanges may seem cutesy but they hammer home the senselessness of the violence that tore this region apart for so long. They also affirm once again what astonishingly subtle actors Dench and Hinds are; the way they find nuance and heartache in simple platitudes is a marvel to behold. (And speaking of Marvel, Branagh inserts a brief but clever reference to his own role as a filmmaker shepherding along the MCU.)
Within the steady hum of the threat Buddy and his family face is an impossible decision: Do they stay in this neighborhood where they've lived their whole lives, where everyone knows everyone, or do they move somewhere safer and start over? Pa's work has been taking him to England for weeks at a time as he tries to pay off his debts—maybe the whole family should just join him there? Or perhaps a city that's idyllic but far away, like Vancouver or Sydney? The achingly romantic final shot signals their choice in a way that hits harder than any of the nostalgia that came before it.
https://onlinestreming4k.blogspot.com/2021/11/belfast-is-unquestionably-kenneth.html
https://moodle.philol.msu.ru/blog/index.php?entryid=25190
https://www.nqatraining.es/blog/index.php?entryid=1175
https://blog.storymirror.com/read/agkhswnk/given-branagh-s-longtime-stature-as-an-actor
https://moodle.recitfga.ca/blog/index.php?entryid=22020
http://escueladiaconia.es/blog/index.php?entryid=20753
https://ofe.ai/blog/index.php?entryid=6893
https://riich.me/blogs/view/14381
https://www.worknplay.co.kr/Story/Detail/Article/17363
https://aeros.mn.co/feed
https://kuntal.org/kuntal/blog/view/33716/given-branagh%25E2%2580%2599s-longtime-stature-as-an-actor-it%25E2%2580%2599s-no-surprise-that-he%25E2%2580%2599s-drawn-warm
Winner: 1
Category: Movies & Music
Entry Frequency: one-time
Facebook required: no
Twitter required: no