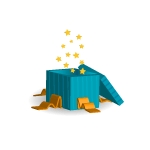 Contest details
Wide-angle lenses, which are also useful for snap photography and starscape photography, are popular standard lenses not only for major manufacturers such as Sony, Nikon, and Canon, but also for third parties such as Sigma, Tamron, and Tokina.
In this article, we will explain in detail the advantages and disadvantages of wide-angle lenses and wide-angle zoom lenses that can be used with single-lens reflex cameras and mirrorless cameras, and how to select them. We will also introduce wide-angle lenses from each manufacturer recommended by the editorial department, so please have a look.
Benefits of wide-angle lenses
Shoot a wider area than the human field of view
As the name implies, a wide-angle lens is a lens that can capture a "wide-angle" view. The biggest merit of wide-angle lenses is that they can capture a wider area than the human field of view. It is also used for narrow spaces / indoors where the distance to the subject cannot be kept, large buildings, and starscapes that widely capture the night sky such as the Milky Way.
It is often used for the fun of expression because it projects a wide landscape that is different from what you see with the naked eye. This lens is recommended when you want to make your photos interesting.
Emphasize perspective
The point is that you can capture the perspective of the subjects in the foreground and the back more strongly than you can see with the naked eye. By firmly emphasizing the subject in the foreground, you can create a sharp photo.
Since it can strongly produce the perspective of railroad tracks and trains, it is perfect for railway photography. Remember that wide-angle lenses are good at expressing space.
Focus on a wide range
Another advantage is that it has a wide range of focus.
A normal lens has a narrow range of focus, and the entire image of a large building may be partially out of focus. On the other hand, the wide-angle lens allows you to focus on every corner of the photo and shoot the subject clearly. It is suitable when you want to express a magnificent landscape with plenty of power.
Disadvantages of wide-angle lenses
Photo is easily distorted
With a wide-angle lens that can capture a wide range, the subject may be distorted.
Even if you don't feel uncomfortable when shooting, when you check the shot data, it tends to happen that the horizontal line of the building is tilted with respect to the horizon. Even if the atmosphere and composition are well produced, the distortion will give the photograph a sense of discomfort, so be careful.
You may be wondering, "Then, shouldn't you use a wide-angle lens?", But you can use processing software to correct the distortion later. However, it is recommended to keep it horizontal as much as possible and suppress distortion as much as possible by using a spirit level.
There are both single focus and zoom, but there are few ultra wide-angle zooms.
The focal length of a wide-angle lens is about 10mm to 35mm. Furthermore, among wide-angle lenses, lenses with a particularly wide range of 10 to 21 mm are called "ultra-wide-angle". (For 35mm full size)
Wide-angle lenses include zoom lenses and single-focus lenses, but there are not many ultra-wide-angle zoom lenses. Also, when it comes to extremely wide-angle lenses such as 10mm and 12mm, there is no zoom lens, only a single focus lens.
References:
Winner: 1
Category:
Entry Frequency: one-time
Facebook required: no
Twitter required: no