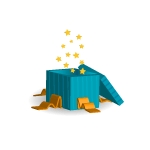 Contest details
Welcome to the #BBENewYearNewRead Giveaway as hosted by @bestbookedtiors / www.bestbookeditors.com! If you live in the US, and if you'd like to win a free eBook OR print book from a completely new to you author, then register by December 31, 2021!
One winner will be drawn for each of the following books…
SIGNED, PAPERBACK COPIES
1 x The Road to the Stars by Adam Gaffen
1 x Hotel Lamia by Tiffany Ann
1 x I Call Him HIM by Scott W. Kimak
1 x The Arsinoëphorus Alliance (Book 1): Bound by Fate and Blood by Jenna O'Malley
eBOOK COPIES WITH A SPECIAL NOTE FROM THE AUTHOR
1 x Her Dark Soul by Isra Sravenheart
1 x The Remainders by Matthew Arnold Stern
…for a total of SIX winners!
Winner: 6
Category:
Entry Frequency: daily
Facebook required: no
Twitter required: no