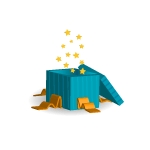 Contest details
The coronavirus pandemic has posed major challenges for businesses of all types and sizes. In the food and consumer goods industry, companies have had to contend with a significant drop in consumption and disruptions in supply chains, while home consumption has increased and out-of-home consumption has virtually increased. ceased. But how can manufacturers adapt their business strategies and production processes in the short and long term?
Businesses need to start planning for a future in which they will increasingly use automation to increase their competitiveness and productivity. This will involve elements such as fixed, collaborative and mobile robotics, as well as complementary technologies for monitoring and control, sensors and vision, tailored to specific production needs. These companies must consider four key perspectives on which their efforts must focus: optimization of human resources, product quality and traceability, flexibility and customization, and finally sustainable development and innovation.
Human resources optimization
Millions of people work in the food industry and they will play a vital role in the factories of tomorrow. The pandemic has brought new challenges, such as social distancing and tighter safety regulations. Automation can help address these challenges while improving long-term safety and efficiency. For example, a collaborative robot (cobot) or mobile robot can perform difficult and repetitive tasks so that employees can focus on value-added roles.
Collaboration is the key to this alliance between people, machines, robots and artificial intelligence (AI). Robots can dramatically improve the speed and accuracy of processes, while employees manage business critical issues, customer communication, and value-added tasks. Cobots and mobile robots can work alongside employees to help them lift or transport goods and materials, as well as for tasks that employees cannot perform due to distancing or safety regulations.
Automation of grueling tasks such as repetitively moving loads up to 30 kg by robots or exoskeletons allows the company to support its employees while improving efficiency and productivity.
Product quality and traceability
Quality and traceability are increasingly important points for manufacturers and customers alike. For example, barcodes are used in many applications, but should be of the highest possible quality. International regulations and customer requirements require ever more reliable systems that guarantee the relevance and readability of these barcodes.
These systems that manage traceability can be adapted to verify other aspects of packaging design and integrity. Recent solutions can integrate the required level of quality and give a proactive warning in the event of a downward trend, allowing preventive maintenance actions that will avoid potentially costly non-conformities.
Packaging codes are becoming increasingly useful to consumers at the point of purchase. They can provide information on specific allergens or ingredients (such as gluten), or on the country of origin. There is therefore a close link between automation and traceability, which ultimately reduces costs and protects the reputation of the producer.
A concrete example: a barcode verifier integrated into a printer can be used to validate labels while they are being printed. This helps ensure that customers receive products with the correct information, labeling and barcodes, preventing the retailer from returning the goods or buyers from imposing fines on the supplier. Another example is a verification solution that uses vision or RFID systems, combined with production management software, to reduce problems due to incorrect codes or labels.
Flexibility and customization
Mobile robots are a key piece of automation that the manufacturer should consider for production lines. Many solutions still rely on "rigid" conveyor systems, while mobile robots provide the flexibility to move inventory and consumables to the right places at the right time.
Mobile and collaborative robots, for example, allow companies to manage fluctuating demands and develop a more flexible production environment. This ability to adapt and evolve will count even more in the future. Cobots are easy to deploy and transport to the production area, simplifying the transition to greater flexibility. Mobile robots can change routes quickly, dynamically avoiding obstacles or working on different priorities. They can be personalized with special accessories that offer even more versatility. A mobile manipulator (MoMa) solution can combine cobot and mobile technologies.
Reference:
https://www.completefoods.co/diy/recipes/telecentric-lens-in-object-space
https://www.designnominees.com/sites/dzoptics
https://cdsc.libraries.wsu.edu/scalar/record/index
https://mymediads.com/marketing_articles/90967
https://www.ephotozine.com/directories/listing/dzoptics-4678
https://www.webpackaging.com/en/portals/dzo/assets/13533988/accessories-for-machine-vision-systems-and-their-purchase/
https://hype.news/insider-us/what-machine-vision-can-see-i8rgtvsk
https://shapshare.com/read-blog/47845
https://corosocial.com/read-blog/38033
https://ussv.club/read-blog/27857
Winner: 1
Category:
Entry Frequency: one-time
Facebook required: no
Twitter required: no