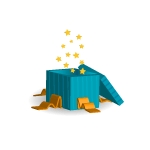 Contest details
The profession of photographer is a profession of art and technique. There are many types of photographers, in studio or on location: press photographer, art photographer, professional specialized in the photo of landscapes, people, objects or wedding, fashion photographer, wildlife photographer… The possibilities are endless!
The missions and skills of a professional photographer
Professional in the image, the photographer knows how to adapt to different working conditions and knows his equipment perfectly.
When he/she takes the pictures, the photographer first chooses his/her equipment.
Creative, he determines the angle of the shot, plays with the light and determines the framing.
He/she masters all the technical parameters of photography.
When it comes to an order, he/she must respect the briefing made with his client.
Endowed with good interpersonal skills, he/she knows how to put his models at ease and direct them to achieve harmonious shots.
He/she also masters photo software to retouch or accentuate the effects of photos.
Photography professions
A photographer can work as a freelance, but it is often difficult to get started. Depending on their specialties and experience, different orientations are possible. It is possible to start as an employee in a photo studio or in a communication agency.
The photography professions offer many opportunities:
Fashion photographer: on a daily basis, this professional sublimates people, clothes, accessories or decorative objects for brands or specialized advertising campaigns.
Wildlife photographer : this photographer specializes in taking pictures of animals and making images for animal reports.
Art photographer: this professional photographer presents his artistic vision through unique and original shots. He develops his personal touch and gives free rein to his imagination.
Press photographer: specializing in news and press photography, this image professional works for newspapers and magazines. On a daily basis, he captures events and produces photo reports.
The salary of a photographer
It is difficult to define the salary of a photographer because it strongly depends on his sector of activity. The price of the photos is not fixed and depends on the context.
A beginner employee will earn a minimum wage and a photographer with recognized expertise and a good network will be able to sell very expensive photos.
How to become a professional photographer?
It is possible to access the profession and become a photographer without a diploma. However, to practice, you will need to master a certain amount of knowledge and technical skills: shooting, lighting, scenography, image processing, etc.
Do you want to learn photography? Even if there is no standard course, it is necessary to follow specialized training to make it a profession. With the studies of photographer Lines and Training, train yourself at home in the different aspects of the profession!
Thanks to our distance photography training, learn and master the different methods of photography, but also the operation of retouching software while developing your artistic culture.
Read more:
Winner: 1
Category:
Entry Frequency: one-time
Facebook required: no
Twitter required: no