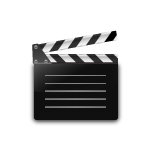 Contest details
Sky News' Backstage podcast team gives the run-down on their favourite films and TV shows of 2021, looking back at the likes of It's A Sin and Framing Britney Spears from the start of the year, to more recent hits such as Squid Game – plus, of course, the return of James Bond.
Another year of restrictions, lockdowns and limited live entertainment meant more heavy reliance on screens, and TV and film certainly delivered – despite productions having to adhere to new COVID protocols in order to keep cast and crews safe.
Once again, the team behind Sky News' film and TV podcast Backstage has whipped out the calculators and used a fiendishly complicated points system, plus some healthy debate (listen to the latest episode to hear some of that) to come up with their picks of the best shows and films of the year.
The lists prove that there really is a wealth of great stuff being made – so if you're wondering what to watch while isolating, while bored over the holidays, or just so you're in the know come awards season, we've got you covered.
Starting with TV…
matrix 4 ganzer film
encanco ganzer film
Jujutsu Kaisen 0 la Película
Winner: 1
Category: Movies & Music
Entry Frequency: one-time
Facebook required: no
Twitter required: no